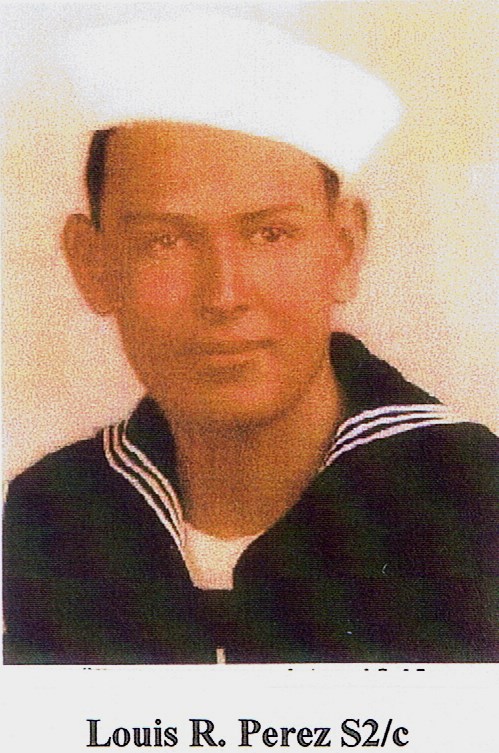 Louis R. Perez
1925 – 2015
Coxswain, USNR
Louis served aboard USS Sheridan from
3 Sep 1943 in San Francisco, Calif.
until 1 Mar 1946 in Chickasaw, Ala.
Through the dedicated efforts of Louis and
Estela Perez, shipmates were contacted and the
first reunion of Sheridan shipmates was held
in 2000. Louie and Stella continued to organize
and attend several more reunions, including the 2006
gathering in San Francisco.
The shipmates recognize and thank them
for their hard work.
Obituary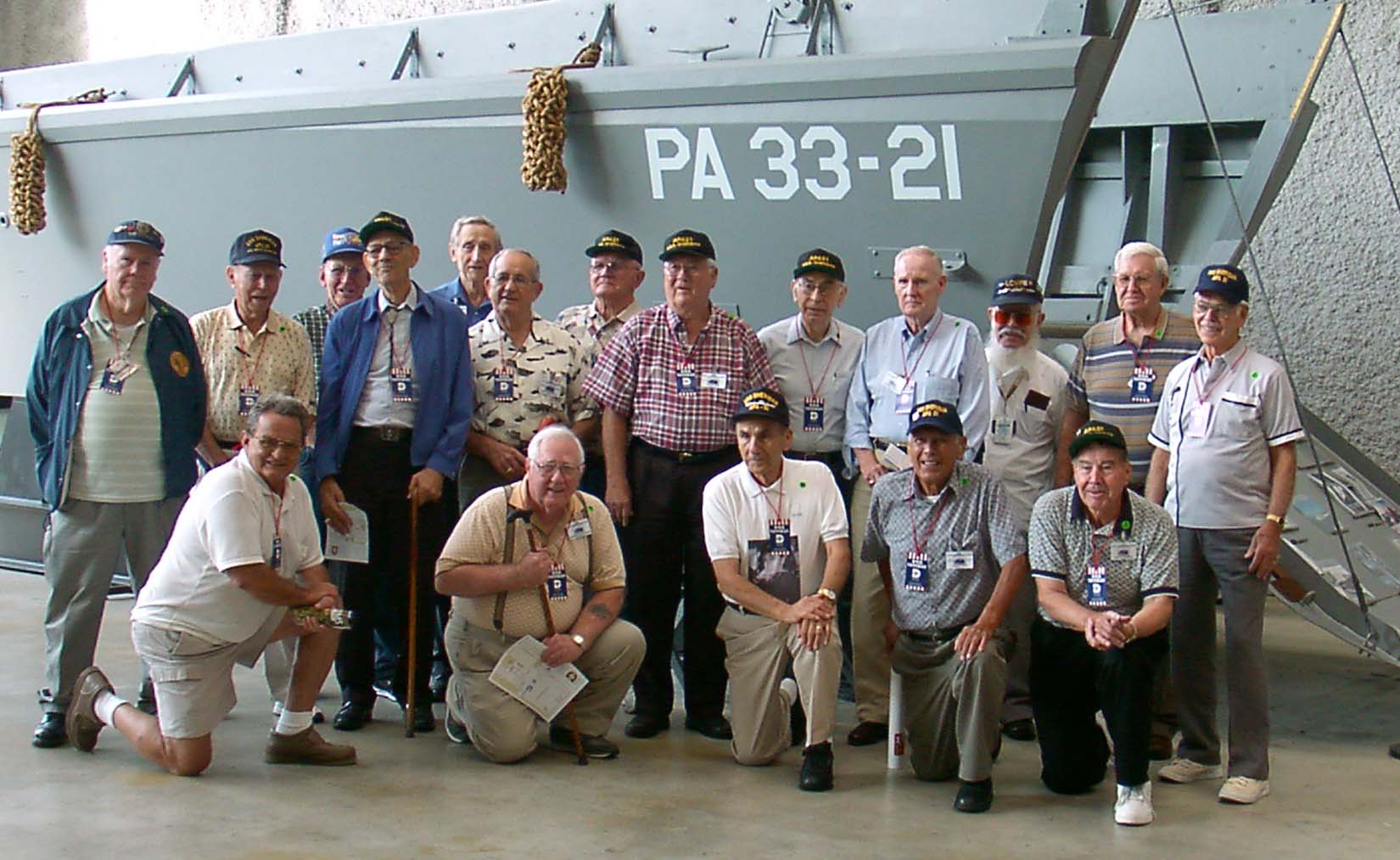 Visiting the D-Day Museum
New Orleans, LA
October 18, 2004
First row, kneeling: Thomas Pellegrino, Lawrence Clingman, Sam Graveno, Louis Perez, Guy Clowers
Second row, standing: Thomas Stinchcomb, Frank Stuckey, Ed Etzler, Bob Rodriquez, Evan Eudy, Ed Thomassen, Gordon Jamieson, museum docent, Harold Smalley, Jack Ferguson
Last row, standing: Lester Lawton, Theron Ragsdale, John Petty
Camera shy: Wally Page, Robert Kornau, Anthony Paskiewicz, Leslie Mork, Joe Collins, Herman Firmin, Herbert Gross, Fred Kobs